Our Mission & Vision
The mission of The Channahon United Methodist Church Building Disciples – Growing Faith – Serving God
Our Ministry:
We are part of the global United Methodist Church: Making disciples of Jesus Christ for the transformation of the world. The global UMC works as a connectional system to spread the Word of God through relationships, prayer, worship, study, missions, social justice, academics, and much more. It is through this connection that CUMC's ministries contribute to ministries around the world. In addition to working with the greater United Methodist Church, CUMC sponsors and/or hosts at our church:
Boy Scouts, Cub Scouts, Girl Scouts,, TOPS, Habitat for Humanity, VASA, Garden Club, Senior Citizen Luncheons, Ladies Aid Thrift Shop, Quilting Bees
PASTOR: Doh
Early Life
I was born in 1966 in South Korea and was raised in the church. My father is a retired Korean Methodist pastor with 50 years of ministry. My parents live in Seoul, Korea and never stop praying for their son. I have learned many important lessons from my father's ministry.
Education & Ministry
I studied at KMTS (Korean Methodist Theological Seminary) and earned a Master's Degree in Theology. I was ordained from the Korean Methodist Church in 1991. This year I am celebrating my 30 years of ministry as an elder. In 1992, I was drafted into the Korean Army as a chaplain and served until 1995. After being discharged from the military service, I served at one of the biggest mega-churches in Korea, Manna Methodist Church, which had 10,000 members, As the Associate Pastor, I worked with 200 Sunday school teachers and helped the Christian Education Program grow from 500 people in Sunday school attendance to 1,500. In 1999, I felt a strong need to study media communications to reach the next generation, who lives in a multi-media culture. I came to the United States and earned my second Master's degree in Religious Communications at the United Theological Seminary in Dayton, Ohio. I learned how to develop effective media tools for my ministry and I mastered high levels of creating videos, publications, web pages, and graphic design. In 2003, I was called to serve at a Korean UMC in Toledo, OH. In 2005, I was transferred into the Northern Illinois Conference and served at Baker Memorial UMC in St. Charles until 2009 as the Associate Pastor and Director of Christian Education. In 2009, I was appointed to Calvary UMC in Stockton and served for 5 years. For the past 7 years, I have been serving the Church of the Incarnation in Arlington Heights, IL.
For emergencies you can reach Pastor Doh at

630-740-9275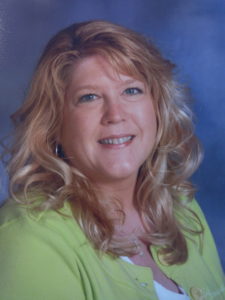 Kris Hayden – Administrative Assistant
I have been with Channahon UMC as the Office Administrator since October 15, 2012.
My husband Todd and I were married in 1994 and have 2 boys – now young adults. It has been a blessing to nurture them and watch them grow!
I love any kind of worship and spiritual retreats, family vacations, outdoor activities (walking, biking and kayaking) and playing co-ed volleyball with my husband.
I am blessed with a very close family and several sacred friendships that help keep me grounded and Jesus in the lime-light!
What I love most about my job is lending a listening ear to those who stop in my office and sharing scripture wherever possible! From the beginning, this job has always been more of a ministry. It is such a blessing to see how God works through me for the benefit of the congregation and the community. And I am the CUMC Thrift shop's BEST customer…(teehee!)
24751 W. Eames
Channahon, Il. 60410
815-467-5275
Fax: (815) 467-7435
Office Hours – M-F 9:00 to 1:00